Lunchbox: A container, usually purpose made, used to carry a pre-made meal.
Ratty Lunchbox: As above, but with added destruction.
With this quick and (hopefully!) simple guide, you too can made little food packages when you want to give your squishies something a little different
First of all, take a piece of kitchen roll (or sheet of paper or anything similar) and tear it roughly into quarters. It needn't be exact, but try to make sure the pieces are
roughly
square/rectangular: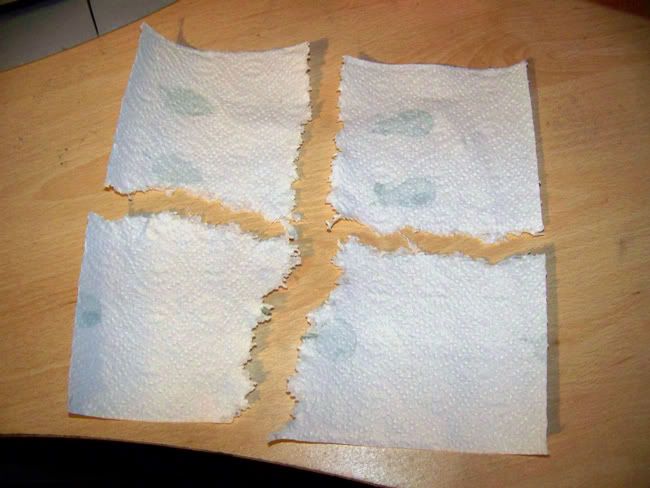 Next, take one piece and add a small pile of food to the centre. In this example, I'm using the girls' regular food (minus larger items such as pasta spirals), but my first effort was a special gift pack - pumpkin seeds, flaked almonds and mealworms: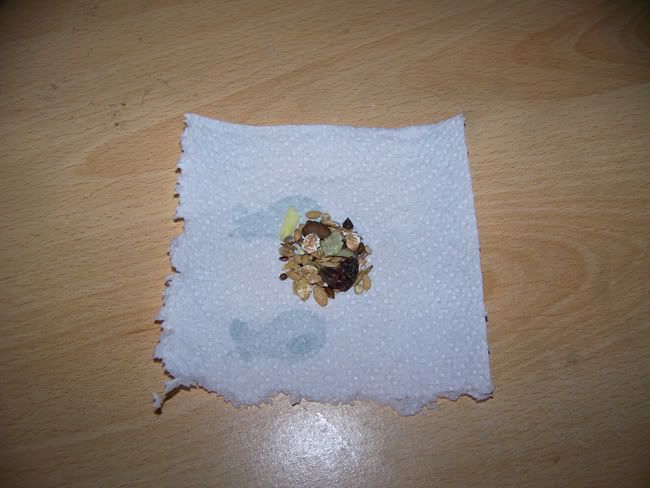 Fold one third of the paper over the food...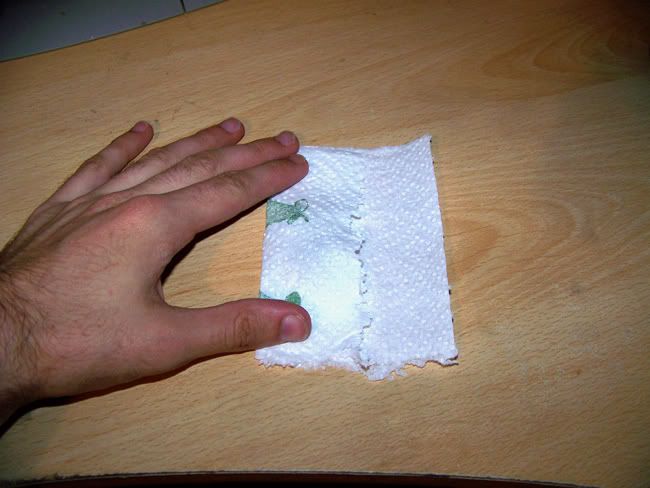 ...and then the other third: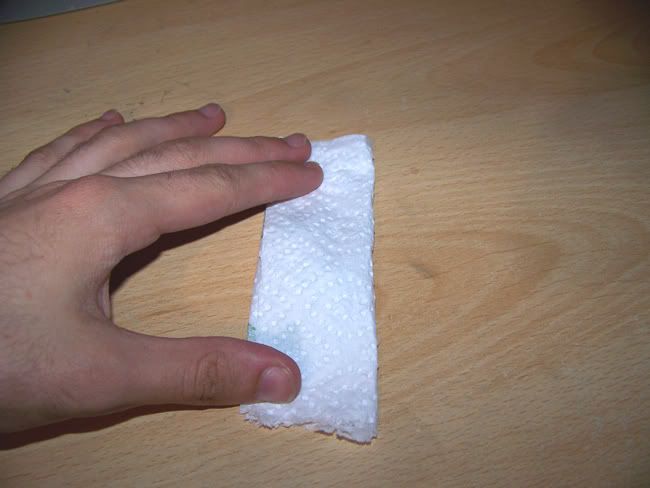 If your torn pieces are rectangular, it's easier to fold the short side into thirds, leaving the long side at its full length, for reasons that will soon become clear.
Next, fold the ends into triangles, pointing them in opposite directions. Note that the triangles need to take up more than a third of the paper in order to fit the next step, so you may need to adjust your food pile.
This is wrong: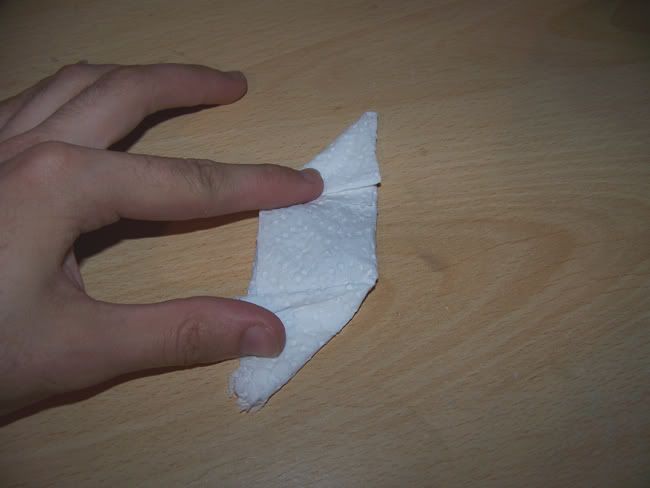 This is right: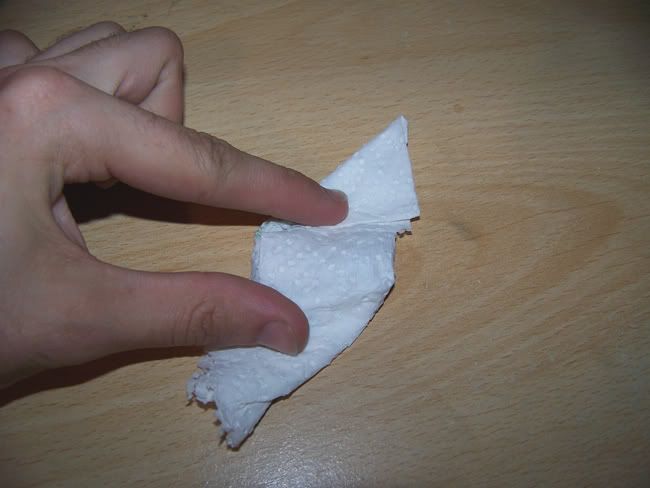 Fold one triangle over the food pile and tuck the tip in under the other triangle: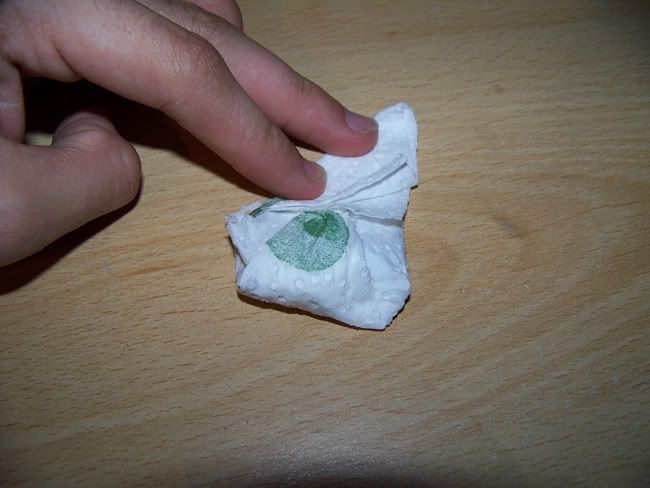 Repeat this with the second triangle tucking under the first. I find it easiest to fold the triangle on top first, to measure the position, and then tuck it under, like so: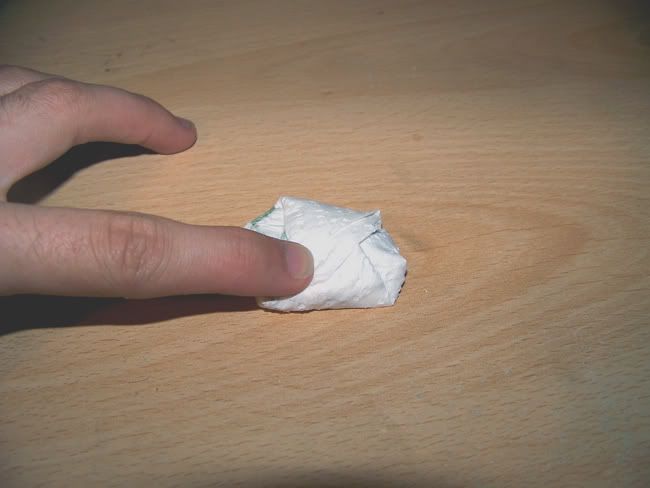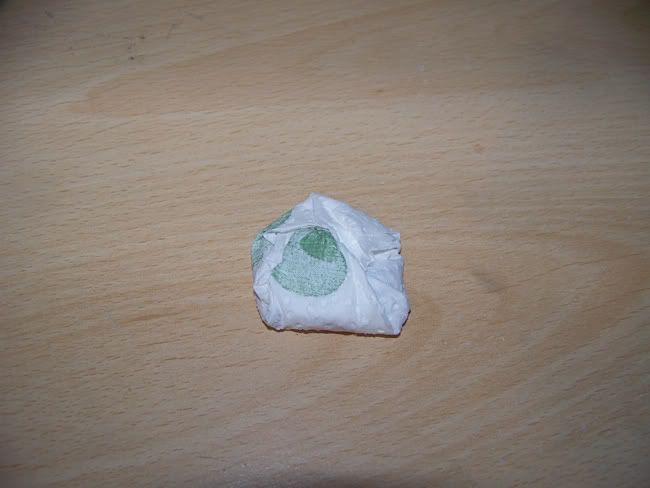 And voila - you have a Ratty Lunchbox! Made well, the lunch boxes will be nice and secure and won't pop open - I've watched my girls pick them up in paws and in mouth and run off without difficulty or accident, and even climb the cage and bang them against the bars without losing their package. They're easy enough to get into, but my little ladies very obviously enjoy the frantic tearing that precedes the meal - a nice gentle introduction into the "work for your food" process
Later on, I intend to use tougher (and perhaps more edible) packaging, to challenge them a little more. And so it's on record, I was able to make up 12 of them (including taking those photos) in less than half the time it's taken me to upload the images and write this post, so it's not as scary-complicated as it might look!