This is an easier version of the reversible cube tutorial found on anther site. Its easier mainly because it isnt reversible
As you can see from the pictures I have done this very quickly and its by no means my neatest bestest sewing.
I have spent many hours hand crafting the finest in rat cage furniture just for them to shred it quicker than i could make it!
I also think the rough edges give them something to chew on rather than the actual structure of the cube!
Step 1:
Make your pattern, I have chosen my cube squares to be 7" by 7" and I use greaseproof paper to make my pattern.
Then cut 6 x fleece pieces (cheap fleece blankets are available from asda, ikea etc) and 6 x fabric pieces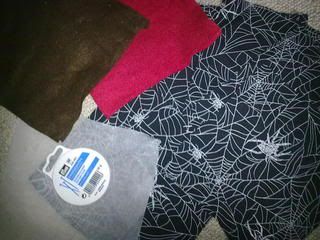 Step 2 :
My boys are chewers! So i am quilting each piece. I have not bothered stitching round the outside, i held the two pieces (right side of fabric facing out) together with pins then quilted. Do this for 5 of the 6 pieces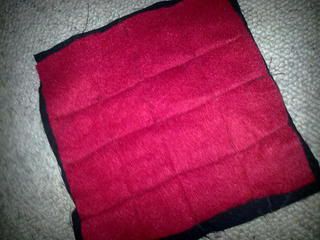 Step 3:
For the 6th piece, again pin with the right sides facing outwards, then stitch round the outside. Then stitch a square shape in the middle but near one edge and cut out the inside of the square shape. *in retrospect I would probably quilt this piece too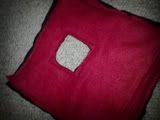 Step 4:
With right sides together stich 4 pieces (not the one with the hole) together
Step 5:
Using the same method attach the last two pieces as below
Step 6:
Pull the piece with hole around and with its right side facing the right side of the piece directly infront of you, stitch
Step 7:
You should now be able to work out where each piece needs sewing to make an inside out cube (dont worry its meant to be inside out right now!) So stitch it all up
Step 8:
Putting your fingers through the hole turn the cube the right side out. Add rats!