here you see my cages for my girls just want to see what you guys thought. the cages are old parrot cages brought from a friend for under £200, hope you think i got a bargain.
its a good job i am tall or i would not be able to reach the top without a ladder
. because both cages together at a total height of 8ft tall, and 4ft wide by 2ft deep (roughly), so my girls are spoiled, with each cage on the rat calculator saying suitable for 12 rats. i think 6 fills each cage nicely.
i have two groups. the bottom group has 6 and the top has 4 (for the moment).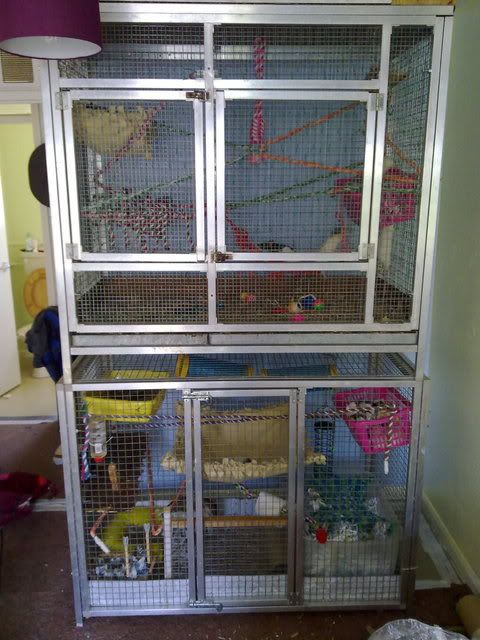 this is one of my newest girls showing how to sleep on a cargo new.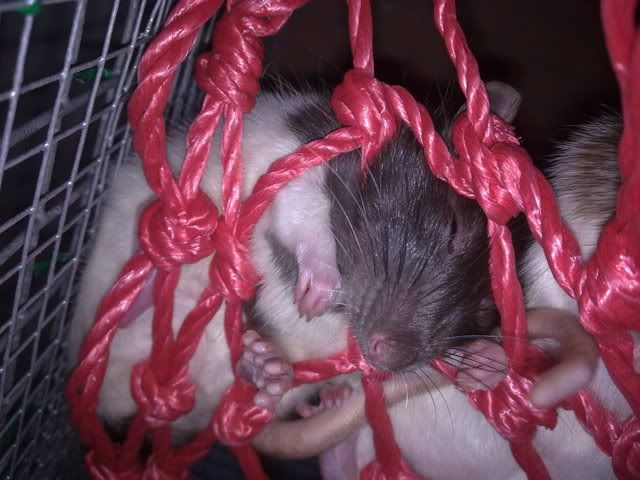 and a quick picture of the top group with two new girls (new ones are black hoodies, named Bella and Ellie).