The last couple of days Albie has had an incredibly porphy eye. The other eye is fine, it's just the one. I have a pic: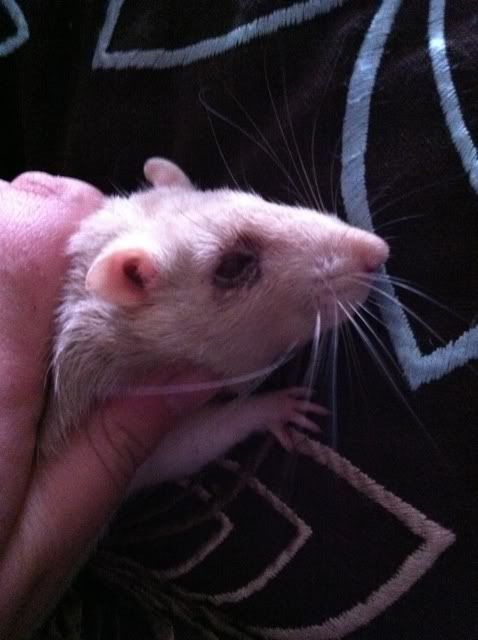 This isn't the worst I've seen it, it has been much worse than this.
He's on the last few days of a two week course of baytril&doxy for respy noises but he's absolutely fine now, just making sure that's it's completely gone by finishing the course. No one else in the cage has any symptoms, the only other health problem in the cage is Sid's abscess. There is a little boy in another cage that has had respy issues and an infection in both eyes but his eyes are all cleared up and he is at the end of his course of AB's as well- these two never come into contact and I wash my hands and change my shirt between the cages.
Any ideas what it could be? Anything to worry about? I've been giving him the eye drops that were prescribed for the other little boy but they haven't made much of a difference so far.