Rating:
'ARCHIE RAT' is a Fancy Rats member, who makes great quality, inexpensive hammocks. I have purchased tubes, corner hammocks, and square 'hideaway' hammocks from her, and they are some of my favourite cage accessories. The service provided is friendly and efficient, and there's always a great choice of fabrics!
Mincemeat in the fabulous square hammock, which provides a cosy hideaway for tired ratties (left). Barney
(rat)
in his much-loved Barney
(dinosaur)
tube (right).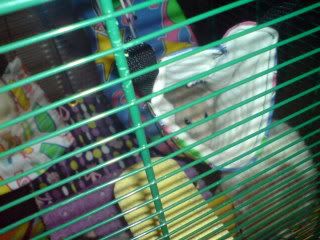 Search 'Archie Rat' to find more photos/threads of her products, and PM her for fabric details and to place an order.