Okay, so my friend recently rescued a young male rat (we reckon about 2 1/2 months) who had been living on his own for about 3 weeks, and I have him now, he's called Roddy, and he's tiny! Look: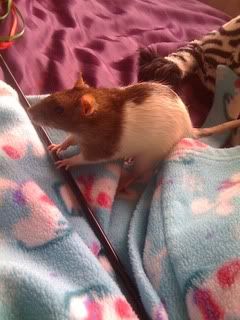 I'm trying to introduce him to my two older male rats, Indie and Magnum, which are HUGE.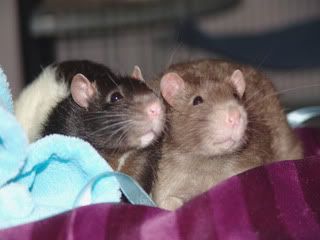 Introductions went quite well to start with, (I've been trying since wednesday) with sniffing, followed by ignoring, and then the odd scuffle, usually only introducing one of the big ones to Roddy at a time. But now it seems that Roddy is scared of them, and when I get them out together it turns into a chase because Roddy keeps running away... and this provokes Indie and Magnum to chase and bite him.
Any ideas?
Thanks, Cozmo
xx